Most Outstanding Customs Administration Students from Gordon College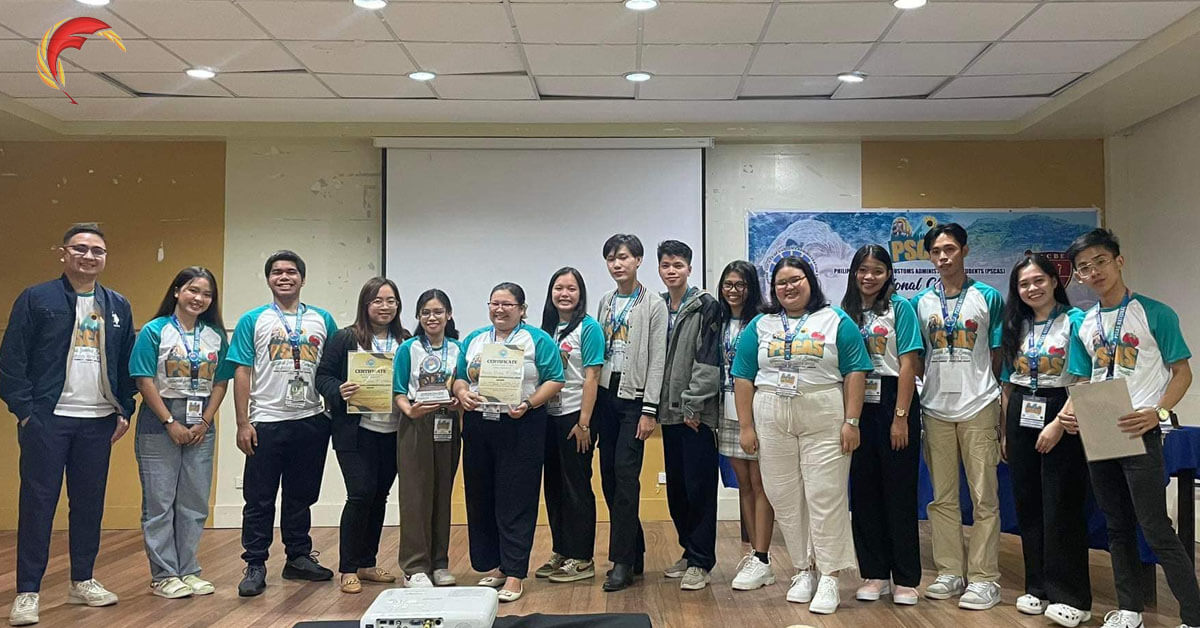 Thursday, August 31, 2023
The PSCAS National Leader's Summit and Research Conference, in collaboration with the Philippine Association of Customs Brokers in Education Inc., granted five Gordon College students from the Bachelor of Science in Customs Administration (BSCA) with the title "Most Outstanding Customs Administration Students in the Philippines" and 2nd Best Research Poster on August 29, 2023, at Teacher's Camp, Baguio City.
Ivy Claire Tan, former VP-operations of the PSCAS Gordon College Chapter, was ranked as the 4th Outstanding Customs Administration Student of the Philippines.
Meanwhile, Former VP-Audit of PSCAS Gordon College Chapter Kim Ramos Erandio was ranked 5th.
Moreover, Loren Gallardo, Sheilla Reguindin, and Christine Carumba were awarded the 2nd Best Research Poster.
: Isiah Aquino | News Correspondent
Photo courtesy: PSCAS – Gordon College