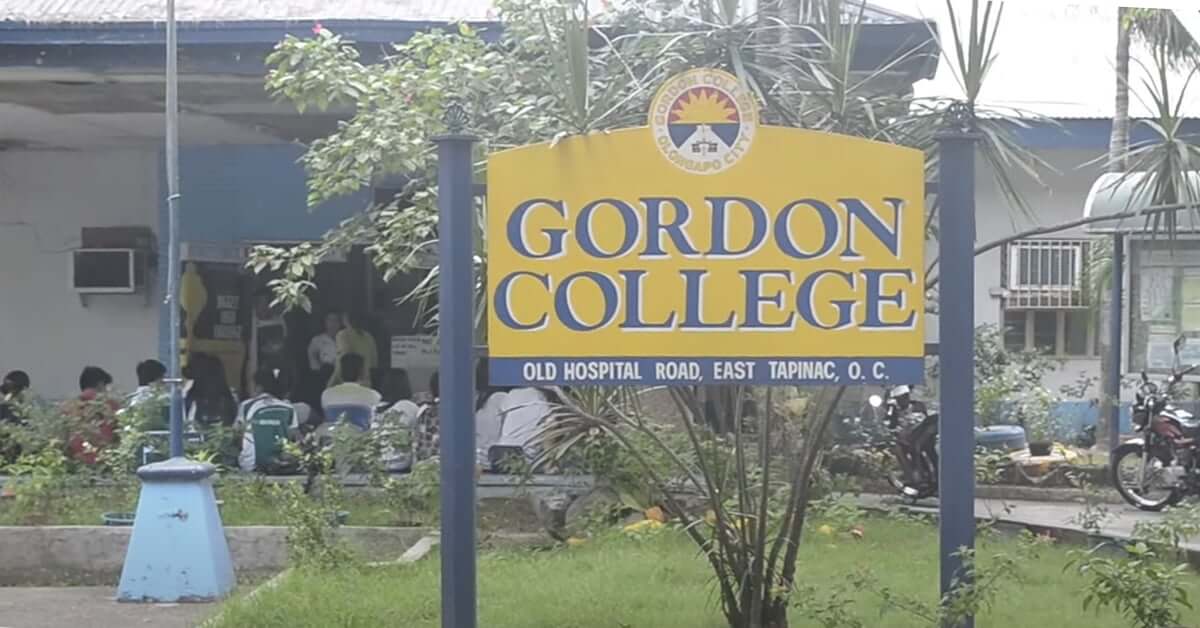 Gordon College was an off-shoot of the Olongapo City Training Center, then a training center for skilled manpower for employment at the former Naval facility of the United States. With the facility's closure, and the slowing down of demand for skilled workers, City residents shifted to professional courses. The unavailability of affordable tertiary institutions for urban poor sector of the population led the City Government of Olongapo, during the incumbency of Hon. Katherine H. Gordon, then City Mayor, to open the Olongapo City Colleges through City Ordinance no. 9 series of 1999.
Initially, the College offered Bachelor of Science in Accountancy and Bachelor of Science in Computer Studies to 177 enrollees. Additional four-year programs were offered in the succeeding years to accommodate the demand of City residents for other programs.
City Ordinance no. 42 series of 2002 was passed in May 2002, providing a change in the name of Olongapo City Colleges to Gordon College, its present name, in honor of the Gordon family who greatly contributed to the development of the City of Olongapo. In the same year, the College was officially accepted as a member of the Association of Local Colleges and Universities (ALCU).
In 2004, a revision on the legal basis for the creation and operation of Gordon College was made through City Ordinance no. 36 series of 2004. In the same year, the College was granted by the Commission on Higher Education (CHED) Region III the certificate to operate with autonomy as per provisions of the Local Government Code of 19991. In addition to its undergraduate programs, the College opened its graduate programs in Education, Public Management and Business Administration.
In 2018, City Ordinance No. 07 series of 2018 was passed revising the charter of Gordon College subject to all Legal and Existing Rules and Regulations.